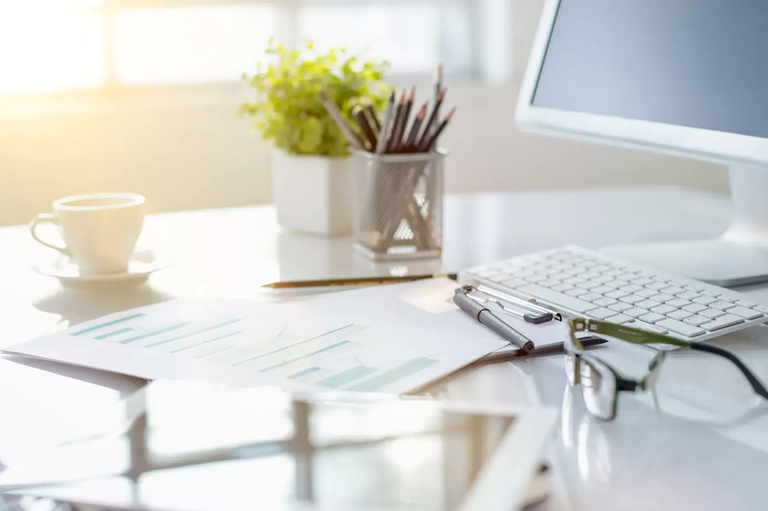 Business Opportunity



Would You Like To Make Money From Home?



How would you like to sell something so powerful that can transform your skin and give you radiant health? Something that has become the #1 health and beauty product in the industry? Something so exciting you'll want to work at it day and night? Something that will put money in your pocket without having to leave the comfort of your home? If so, this is your golden opportunity.

There's no business like your own business! Get an additional source of income and an opportunity to change your life for the better.

Set your own schedule, go and come as you please. No gimmicks, no pie in the sky. Now in our 21st year! If you want to make money online and from home, you can start today. Experience the freedom of your own home business! Change your life, secure your future. Experience the freedom of your own home business!

Many men and women are looking for work-at-home opportunities, and you might be one of them. But you don't want just any old work-from-home job. You want a fun niche, one that makes you feel good, and has products you adore! Start your own breakthrough anti-aging beauty line with an ingredient that harnesses the oceans most powerful element backed by science.



Ways To Earn Money With Pearl Products:



Open your own online beauty store with your very own skin care line. It's easier than you think to make money online doing something you love. Pearl Powder is a wonderful way to make a whole range of incredible, top-notch skin and health care products;

You can create a profitable business by purchasing our Premium Pearl Powder for a low price, and then re-selling it as is so customers can put it in their own cosmetics, or add it to their juice, milk, coffee, food, etc., for their health and well-being. You can add Pearl Powder to shampoo's, facial cleansers, cream's, or lotions; it dissolves quickly in all cosmetics. Make your own soap, bath bombs, bath scrubs, toothpaste, face masks, hair treatments, body butter, massage oils - the ways and means are endless.

Pearl Powder is one of the favorite ingredients in today's skincare - it combines powerful antioxidants, minerals and other key skin-loving compounds that can make a noticeable difference in how your skin looks and feels.

If you're looking to make some extra income or start your own home business, I have everything you need to help you get started. Anyone can do it and start Today.

Here you'll find everything you need to know on how to start and promote your own business; product, tutorials, websites, how to advertise your product, advertising sites, articles on how to write dynamic ads, places to market your product, top tools to help your small business grow, customer support - a complete tutorial to help you in your endeavor.



Everything You Need All In One Place. Start & Run Your Dream Business with Confidence



Start your own business with a product that practically sells itself. It has become all the rage and millions around the world are using it today. This could very will be the nitch you're searching for.

Pearl Powder is an ancient beauty secret and today it is widely recognized in the Western skin care markets; now is a great time to create your own Pearl Powder-focused line. Delight customers in spa treatment rooms, boutique retail stores, juicing bars, and farmer's markets. Why not create an entire brand around it and sell at home online? Opportunities abound!

Creating and marketing your own skin care product line could be a great business venture for you. A cosmetic business is one of the most trending businesses in the retail sector. If you are passionate about beauty products, you can start an online cosmetic selling business as a home-based and part-time also. We have everything you need to start your own online business, and we also have the prefect product that can win you customers for life.

Selling cosmetics and skincare as a home-based business can be very rewarding.

Pearl Powder Has Taken The Beauty World By Storm, so you don't want to miss this awesome opportunity!

If you're looking to start your own skin care line, I will show you how you can succeed with today's Top health and beauty skin care product, and online tools and training. You will learn everything you need to know about creating your very own successful business and sales funnel.

We have Everything You Need To Start Selling Online Today. Here's how to turn your love of beautiful skin and health into an at-home business.



You can sell your product on:

eBay, Amazon,Linkedin, Twitter, Pinterest, Craigslist, Instagram, and Tumblr. Open an Etsy Store. Start a blog. These are all good avenues to help start and grow your business.

If you own a spa, massage, or health care business, this will help grow your business. If you have a Juice or smoothie bar, our pearl powder will naturally fit into that niche. It's a delicious way to bring in extra income.

If you're considering opening your own juice or smoothie bar, then it's critical that you do lots of researching into the juice bar market and understand how the industry works. I have provided a couple of links to help you get started.

How to Start Your Own Juice Bar Business - READ THIS FIRST! Click Now To Cash In On These Long Term; Profits. Steps On How to Start Your Own Juice Bar Business.

Starting a Juice Bar - Read This First! - If you are considering starting a juice bar, here are critical steps you should take to ensure success.



Selling Online is the easiest way for ANYONE to build a real work-at-home business



More Ways To Earn Money With Pearl Products:


Sell it to your friends and family, or purchase a table at a Local Vending fair. Vendor fairs are all over the place - craft shows, art shows, fairs and festivals; you can make a full-time income selling your product at these events.

Make a video and download it to YouTube. You can upload a video using YouTube Creator Studio on a computer or use the YouTube mobile app to upload directly from your video gallery.



Drive traffic to your product:


You may have the most beautiful website on the web, but if you don't advertise, it will be to no avail. Advertising is KEY!!


How To Write Dynamic Ads:


For an advertisement to be effective, it should be able to catch the readers attention, keep them curious for more, and lead them to buy the advertised product. You can learn how to write effective ads by clicking on the links below.

1. 5 Tips for Writing an Advertisement

2. How To Write Ads.

3. 4 Simple but Powerful Tactics for Writing Compelling Ad

4. 21 Tips for Writing Great Ad Headlines .

5. Writing An Advertisement.

6. Top Tools To Help Your Small Business Grow.



Need A Website? Here are a few Suggestions:


With your own website, you'll have a lot of freedom with how you can turn a profit.

1. Shopify - If you can dream it, you can sell it with Shopify.

2. HostGator - provides an array of tools to take your business online today. You'll find everything you need to launch your new website.

3. Blue Host - offers a free domain for the 1st year. Complete hosting solutions starting at $2.95/month.

4. 41 Examples of Inspiring Beauty Websites.



Open a Bank Account, Pay Pal Account & Amazon Account


Before you launch your home business, open a business bank account, Pay Pal account, and Amazon Merchant Account. Having a business bank account effectively separates your personal and business expenses so you can avoid cash flow issues. Plus, you'll need a bank account to receive your money.

Anyone who has an internet business needs a Pay Pal account. They are heavily secured and back you up if something goes wrong. Pay Pal is a necessity. Many people will not purchase a product if they don't have a Pay Pal checkout - I for one. Today, Amazon is a big deal. Many people have an Amazon account which make it easy for them to make purchases. Having an Amazon merchant account allows your customers more purchase options.



Packaging


If you need jars, bottles or packaging supplies, I can help you there too. Just put a note in your order form, or email me after you have ordered, and when your product is shipped, the information will be placed in your packaging.

Note:
We offer this information free only via bulk purchases.

Take advantage of our wholesale pricing, the more you purchase, the deeper your discount. Ordering on-line is a snap, select quantity, add to cart and go. No login or electronic billing.



I want you to succeed, so, if you're ready to begin, let's get started.



👇👇👇

The purchase buttons below are for Seawater Pearl Powder only.
If you prefer to purchase Freshwater Pearl Powder, you may order Here.
Before you make an International purchase, be sure to check the latest updates on the USPS Service Alert webpage to track how the COVID-19 pandemic and labor shortages are affecting deliveries to countries outside the U.S.
We Do Not Charge Tax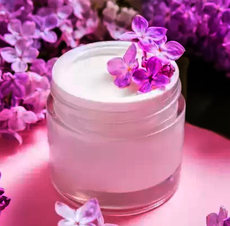 USA
(12) 1 oz. Sarah's Pearl Cream - $195.00 + $16.95 S&H



International


(12) 1 oz. Sarah's Pearl Cream - $195.00 + $35.95 S&H
| | |
| --- | --- |
| USA | International |
FREE SHIPPING TO USA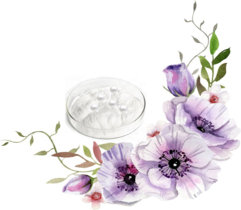 US
(3) 5 oz Seawater Pearl Powder - $175.00



International


(3) 5 oz. Seawater Pearl Powder - $175.00 + $33.95 S&H
| | |
| --- | --- |
| USA | International |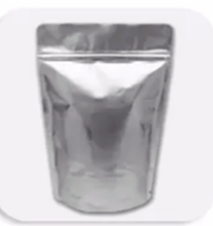 US
1 Keg (2.2lb) Seawater Pearl Powder - $295.00



International


1 Keg (2.2lb) Seawater Pearl Powder - $295.00 & $40.95 S&H
| | |
| --- | --- |
| USA | International |
If You Live Outside Of The US Please Read


The Postal Service's are temporarily suspending international mail acceptance for certain destinations due to impacts related to the COVID-19 pandemic and other unrelated service disruptions. Therefore we are only delivering up to 10Ks to Canada until restrictions have been lifted. If you live outside the US and would like to order up to 10 kgs, please email me at info@pearl-powder.net.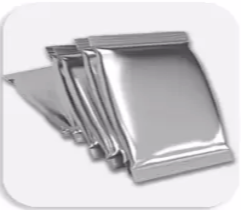 USA
(10) Kegs Seawater Pearl Powder - $2,500.00



United States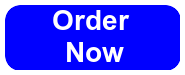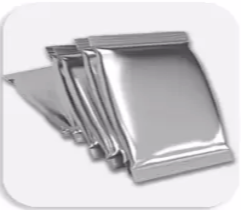 USA
(20) Kegs Seawater Pearl Powder - $4,600.00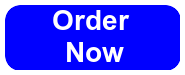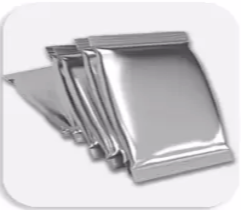 USA
(50) Kegs Seawater Pearl Powder - $11,200.00



United States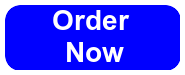 Return Policy

We have a "NO REFUND" policy on bulk/wholesale orders.
All Sales Are Final! Returns Are Not Accepted