MAIN INGREDIENTS

Vitamin C (L Ascorbic Acid), Vitamin C Ester.

Vitamin C gives you new strong skin cells, that rejuvenate the skin and reverses the age related damage to your skin, which gives you less wrinkles. When you apply Vitamin C topically, you actually get 20 times more into the skin than if you took a vitamin C supplment orally.

Vitamin C (ascorbic acid) is vital in elastin and collagen production.

Vitamin C Ester (ascorbyl palmitate), a breakthrough in skin care, brightens and smooths your skin tone, minimizes the appearances of discoloration, and helps impart radiance on to your skin.

Cranberry, Blueberry, Raspberry, and Sunflower

The Fruit Seed Extracts like Cranberry, Blueberry, Raspberry, and Sunflower nourish and promote a healthy skin barrier.

Vitamin E

Vitamin E is a powerful antioxidant that reduces UV damage in skin. Applied topically nourishes and protect your skin. Vitamin E has "moisturizing and healing" properties to "strengthen skin barrier function. It soothes dry, flaky skin, and helps prevent skin cancer.

Vitamin A

Vitamin A speeds up healing, prevents breakouts, support the skin's immune system, reduces fine lines and wrinkles and hydrates skin effectively, giving it a radiant glow, and also improves and thickens the skin.

Rosehip Seed Oil

Rosehip Seed Oil protects and hydrate skin, fight free radical damage, and reduce wrinkles. The vitamins and antioxidants in this oil rejuvenate the skin to restore elasticity, help to reduce dark spots, and scars.

Pearl Powder

Pearl powder is clinically and scientifically proven to reduce fine lines and wrinkles. Its high amino acid, antioxidant, and calcium content improve skin's elasticity to tighten, tone, firm, soften, brighten, and lift.

Directions:

For optimal results, gently massage this topical anti aging serum into the skin once or twice daily to maintain the cellular structures which keep the fibers of your complexion strong and healthy, and your skin beautiful.

Ingredients:

Vitamin C (L Ascorbic Acid), Vitamin C Ester, Vitamin E, Vitamin A, Organic Aloe Leaf Juice, Glycerin, Rosehip Seed Oil, Emulsifying Wax, Sunflower Seed Oil, Phenoxyethanol, Organic Cranberry Fruit Extract, Organic Red Raspberry Fruit Extract, Organic Blueberry Fruit Extract, Organic White Willow Bark Extract, Organic Alcohol, Organic Neem Seed Oil, Organic Rosemary Leaf Extract, Organic Sunflower Seed Oil, Tetrasodium Glutamate Diacetate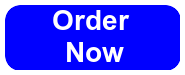 Your satisfaction is our top priority. We offer a 45 day money back guarantee. If you are not completely satisfied, simply return the product for an immediate refund, less S&H. No questions asked.